Aksaray, The Historic City of Crossroads:
Aksaray is a city in the Central Anatolian region of Turkey. Its adjacent provinces are Konya along the west and south, Niğde to the southeast, Nevşehir to the east, and Kırşehir to the north. It covers an area of 7,626 km².
Aksaray is one of the four provinces in the much-visited area of Cappadocia, along with Nevşehir, Niğde and Kayseri. Also the 3,268m-high inactive volcano Mt. Hasan (Hasandağı) stands between Aksaray and Niğde. The 2400 km² salt lake (Tuz Gölü, in Turkish) lies within the boundaries of Aksaray, a large area of swamp with a maximum depth of 1 meter.
According to the address-based census of 2008, population of Aksaray has been compute
d as 370.528. The district covers an area of 4,589 km2, and the average elevation is 980 m, with the highest point being Mt. Hasan at 3,268 m.
How to get to Aksaray:
Overseas visitors generally fly to Istanbul Atatürk International Airport from almost anywhere in the world. Aksaray is reachable by frequent intercity bus services from Istanbul, Ankara, Konya, Kayseri and Adana. There are also direct flights to airposts at Ankara, Konya, Kayseri and Adana served with frequent flights from Istanbul. If you get to Ankara by plane from Istanbul, you should first get to ASTİ (main bus terminal) as you should travel by land in order to reach to Aksaray. You can get to ASTİ by a taxi or by Havaş Shuttle from the airport. The name of the bus company you should travel with from Ankara to Aksaray is "Aksaray Birlik" or "Yeşil Aksaray". The fare is 15 TL (about 7 Euros). If you fly to Kayseri, also you should get to Kayseri bus terminal with a taxi. The name of the bus company is "Lider Aksaray". The fare is 15 TL (7 Euros).
Intercity Buses:
Ankara-Aksaray: 225km

. /about 3 hours

Konya-Aksaray: 148km. /about 2 hours

Kayseri-Aksaray:156km. /about 2 and a half hours
Major Turkish airlines serving domestic and international routes:
Pickup and Delivery: Just for SIN'13 participants:
Official travel agent of the conference Monre Tourism and Organization, will be organizing regular private airport and coach station transfers as follows:
From Ankara Esenboga Airport to Aksaray
Shuttle Time: 10am and 8pm on 25th November
From Aksaray to Ankara Esenboga Airport
Shuttle Time: 8pm on 28th November
From Aksaray Coach Station to Conference/Hotel
Shuttle Date: 26-28 November
Shuttle Time: 10am – 12am – 2pm – 4pm – 6pm – 8pm
Rate: 10 Eur per person per way
From Conference/Hotel
Aksaray Coach Station
Shuttle Date: 26-28 November
Shuttle Time: 10am – 12am – 2pm – 4pm – 6pm – 8pm
Rate: 10 Eur per person per way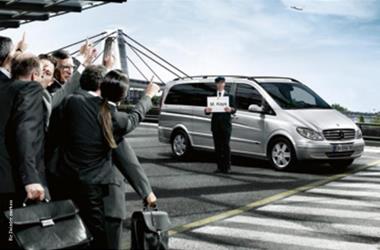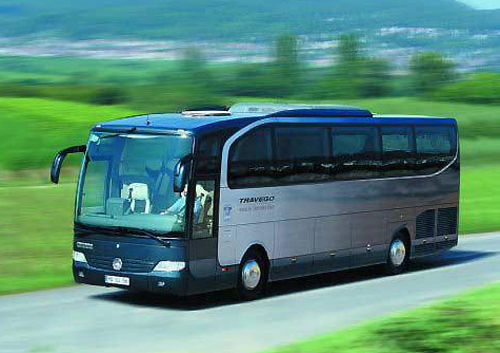 Other useful general information on transportation follows.
Transports:
T
ransports within Turkey are mainly by land as well as railway. However, you can also travel by plane.
In Aksaray, as there is no train or plane, you have to travel by bus. Dolmuş is the main means of transport, however there is no ticket so you must pay cash. Private minibuses circle the city all day long and most locations are within easy reach.
Each city has a bus station (otogar), where each bus company has its own office, where you can make reservations and buy tickets. Alternatively, you can buy tickets from local travel agencies.
Taxis can be found within the city and identified with their original yellow color. They operate using taxi-meters and the fare depends on the length of your journey. They are naturally more expensive than dolmuş, but foreign visitors usually find the fares quite reasonable .
Visa Information:
To enter Turkey, you are required to have a passport that is valid for at least six months from the date you travel to Turkey. In addition, nationals of some countries require a visa to enter Turkey. Depending on your country of origin, you may purchase a visa stamp at the point of entry, or you must apply for the visa before arriving in Turkey. For information on whether you require a visa to enter Turkey, visit the Ministry of Foreign Affairs website.
Please note that visa stamps purchased at the airport are payable in cash only(USD/ €). Traveler's checks and credit cards are not accepted.
Currency Exchange:
Credit/bank cards may be used at ATMs at the airport or in the city to get Turkish Liras (TL). The international arrivals area has currency exchange offices and bank branches. The best exchange rates are found in banks and currency exchange offices in the city center.
Electricity:
Electricity in Turkey operates on 220 volts, 50 Hz, with round-prong European-style plugs that fit into recessed wall sockets/points. If your device does not accept 230 volts, 50 Hz you will need a voltage converter and if your appliance plug has a different shape, you will need a plug adapter.
Aksaray, Vicinity, and Historic Sites:
Do take a look at the entries for Sultanhanı, Cappadocia, Uçhisar Castle, Ihlara Valley and Mount Hasan under Travel&Visa on the navigation menu. A detailed account of Aksaray the city and the touristic sites in and nearby is also available.
Do take a look at 3D views of the sites and scenes of Aksaray and vicinity.
For additional general travel information please visit:
Ministry of Culture and Tourism
http://www.turkeytravelplanner.com